Cocktail jewellery is one of the most prominent, self-defining pieces of jewellery. These rings were initially worn to show the equal rights of women and later they become one of the celebrated style statements. Now, you can buy cocktail rings online in India. Many jewellers have started with their online portal to reach the maximum number of customers, nationally and internationally.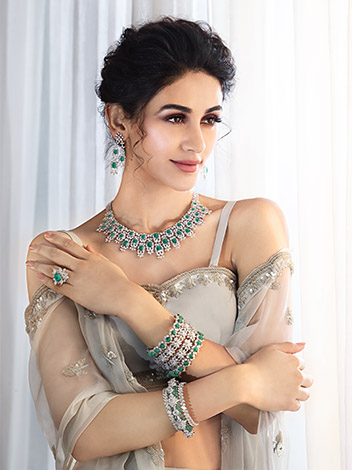 Cocktail jewellery majorly includes cocktail rings. These rings have a bold look with one eminent gemstone, surrounded by small stones and other designs. These rings are large and often found embedded in complex designs, set with colourful precious stones, or surrounded by diamonds. Such pieces of jewellery embrace your simple outfits so much that you become the centre of attraction. If you want to buy this astonishing piece of jewellery for your next office party or get-together, you can get this cocktail jewellery online.
Do you want to wear cocktail rings to look exquisitely alluring? You can get such dramatic yet incredible cocktail jewellery from one of the most reputable jewellers, that is Hazoorilal Jewellers. Located in Greater Kailash, their flagship store has an incredible collection of diamonds, gold, silver, Polki, Kundan jewellery and more.
Buying cocktail rings online in India has never been this easy. Hazoorilal Jewellers ensured the authentic approach for every piece of jewellery. Customers who are unable to visit their store personally can find cocktail jewellery online at Hazoorilal Jewellers Eshop. This Eshop is accessible to every person, and they can easily order their favourite cocktail rings online in India through that portal. This Eshop is immensely useful to buy auspicious jewellery pieces from one of the credible jewellers in Delhi. Hazoorilal Jewellers has worked hard for over 70 years on their credibility and amazing designs of jewellery.