Delhi, the heart of India, is a city where tradition meets modernity, and this fusion is vividly reflected in the world of fashion and jewellery. If you're looking to make a statement at your next special occasion, Hazoorilal cocktail jewellery is a perfect choice. This renowned jewellery brand, with its outstanding history and contemporary designs, offers a dazzling array of pieces that are guaranteed to turn heads. Let's take a closer look at the exquisite world of Hazoorilal cocktail jewellery in Delhi.
Cocktail Jewellery: The Ultimate Glamour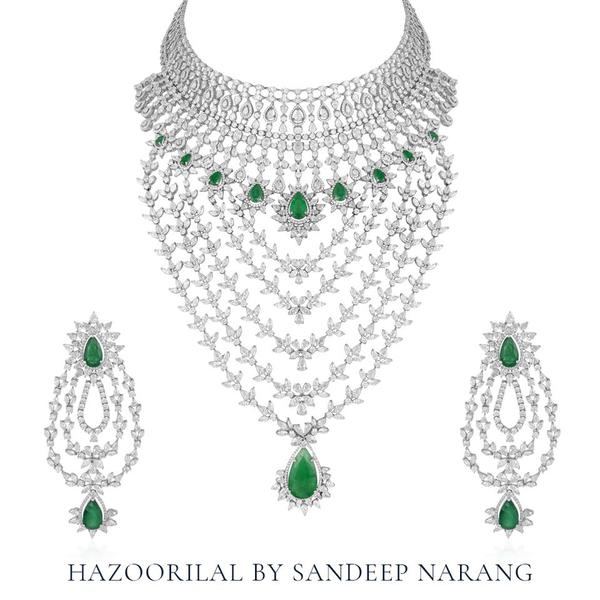 The Hazoorilal cocktail jewellery collection in Delhi is a testament to the art of blending classic designs with contemporary elements. Cocktail jewellery is all about making a statement. It's bold, opulent, and designed to steal the spotlight. They understand this essence like no one else.
Sparkling Diamonds
Diamonds are a girl's best friend, and Hazoorilal cocktail jewellers in Delhi know how to make them shine even brighter. Their cocktail rings and necklaces feature stunning diamond settings, capturing the essence of luxury and sophistication. Whether you want a classic solitaire or an intricate diamond-encrusted design, Hazoorilal has it all.
Enchanting Gemstones
For those who love colour, Hazoorilal cocktail jewellers in India offer a mesmerising range of gemstone cocktail jewellery. From deep, rich rubies to vibrant emeralds, their pieces incorporate a kaleidoscope of gemstones, adding a burst of colour to your ensemble.
Artistry in Gold
Hazoorilal's cocktail jewellery isn't limited to diamonds and gemstones. They also craft exquisite pieces in gold, showcasing intricate detailing and craftsmanship. Gold cuffs, bangles, and statement earrings are just some of the options available.
Contemporary Elegance
While embracing their rich heritage, Hazoorilal doesn't shy away from incorporating modern design elements. Their cocktail jewellery collection features sleek, contemporary designs that cater to the evolving tastes of discerning modern women.
Personalised Elegance
One of the standout features of Hazoorilal cocktail jewellery in Delhi is personalised pieces. Whether you have a specific design in mind or wish to modify an existing one, their skilled artisans can bring your vision to life, ensuring that your cocktail jewellery is uniquely yours.
Visit the Flagship Store in Greater Kailash, Delhi
To truly appreciate the magnificence of Hazoorilal cocktail jewellery in Delhi, visit their flagship store in Greater Kailash. The opulent ambience, attentive staff, and diverse range of designs make for a memorable shopping experience.
The Final Words
When it comes to making a statement at cocktail parties, weddings, or any special occasion, Hazoorilal cocktail jewellery in Delhi stands out as a symbol of elegance and luxury. Their ability to blend tradition with contemporary design, coupled with a commitment to excellence, makes Hazoorilal a top choice for anyone seeking dazzling, stunning jewellery.