Jewellery is important while styling your look, be it for a party or wedding. It helps uplift your look with the charm and elegance featured in its design. Also, it helps express your personality and style. When it comes to accessorising your party look, you may want something classic and timeless. Moreover, you may want something trendy that can help make a statement.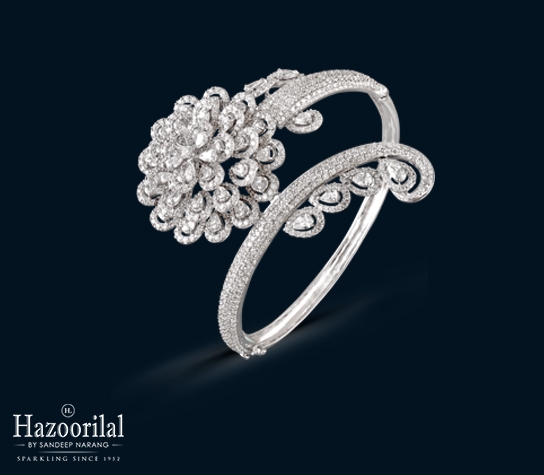 Given this, you can opt for Hazoorilal cocktail jewellery, like cocktail rings. The dramatic and eye-catching appearance they feature can add a touch of glamour to your overall look. You can even wear them to engagement, wedding, or casual parties.
Highlights from the history of cocktail jewellery
The idea of cocktail rings developed and gained more significance than just a piece of jewellery during the American Prohibition Era in the 1920s. At that time, women who were stepping out for jobs and equality used to carry these rings.
Further, the official prohibition on alcohol intake did not deter them, and they kept moving ahead with bold statements. All of these women wore bracelets, earrings, and multi-thread necklaces, but none of them were as ornate as the ring on the hand holding the cocktail.
What do cocktail rings look like?
If you're wondering about the appearance of perfect cocktail rings, you can take a look at Hazoorilal's cocktail jewellery collection. These are described as large and decorative ornaments that feature a larger centre stone than their surrounding stones. In general, women wear cocktail rings on their index or middle fingers.
Despite the fact that cocktail rings can be made from a variety of materials, they are typically made of gold or silver and have a variety of precious and semi-precious stones.
Generally, the centre stone remains a diamond, a pearl, or coloured gemstones like sapphire, ruby, or emerald. The stones that surround the larger diamonds are typically smaller diamonds, but they can also be other gems, pearls, or even crystals. You can put on the timeless beauty of these gemstones by exploring Hazoorilal cocktail jewellery sets in India.
Choose the best cocktail jewellery from Hazoorilal
Hazoorilal cocktail jewellery sets in Delhi are catching most people's attention. This is due to the brand's belief that it allows people to make a statement that reflects their confidence, uniqueness, and individuality. The collection available at the store includes stunning cocktail rings like ruby and diamond cocktail rings, emerald-diamond rings, and more.