When it comes to adding a touch of glamour and sophistication to your ensemble, Hazoorilal Cocktail Jewellery stands as a shining example of opulence. Based in Delhi, Hazoorilal Jewellers have mastered the art of crafting exquisite cocktail jewellery sets that redefine luxury and style.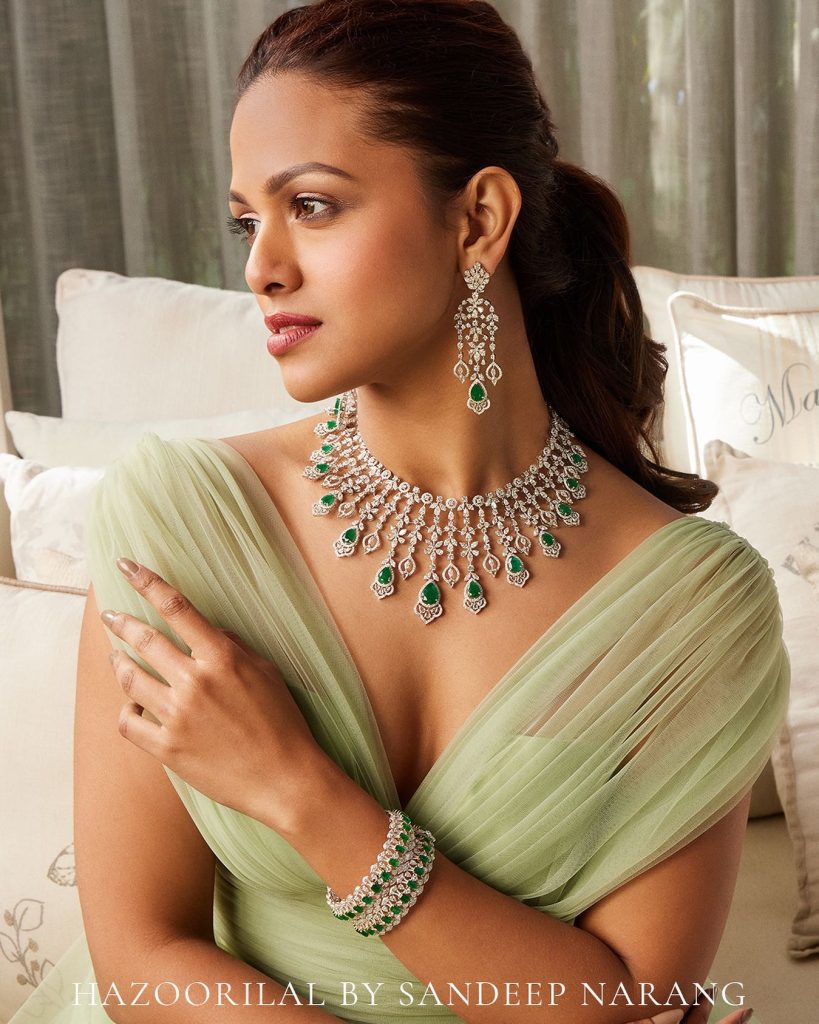 Hazoorilal Cocktail Jewellery in Delhi
Unmatched Elegance: Hazoorilal Cocktail Jewellery Sets
Delhi, a city known for its rich cultural heritage and fashion-forward sensibilities, finds its perfect match in the dazzling creations of Hazoorilal. Their cocktail jewellery sets are an embodiment of grace and grandeur, catering to those who seek to make a statement wherever they go. Each piece is meticulously designed to capture the essence of modern aesthetics while retaining a classic charm.
Hazoorilal Cocktail Jewellery Sets in Delhi: Your perfect choice
Hazoorilal offers a wide array of cocktail jewellery sets, each a masterpiece of its own kind. From intricately designed elegant necklaces to mesmerizing earrings that catch the light with every movement, their collection has something for every discerning taste. The sets are thoughtfully curated to complement various occasions, whether it's a formal gala or a lively soirée.
Setting Trends Nationwide: Hazoorilal Cocktail Jewellery Sets in India
Hazoorilal's influence extends beyond Delhi, as they have become synonymous with trendsetting and luxury across the nation. Their cocktail jewellery sets are sought after by individuals who appreciate the fusion of contemporary designs with traditional craftsmanship.
With a commitment to quality and innovation, Hazoorilal Jewellers has carved a niche for itself in the world of haute couture jewellery. Their staff is well-trained personnel who have complete knowledge of the jewellery, its designs, pricing, and more. If you want to buy the best cocktail rings and other pieces of cocktail jewellery, you must visit Hazoorilal jewellers located in Greater Kailash.